To provide a comfortable sleeping place for your cat, you should use these tips to select the best cat beds. And don't forget to find out what your cat likes.
If you are a cat owner, then you will definitely need a cat bed to make sure that your cat doesn't take refuge in the weirdest places around the house. Here is everything you need to know about choosing the best cat beds.
1. Padded Or Not Padded?
One of the main things you want to look for in a cat bed is the ultimate comfort. You want your feline friend to be comfortable on the bed, which is why there are many variants available in cat beds. Some are padded, and some are non-padded.
Padded cat beds are a lot thicker, and they are very soft. Your cat will love the feel of it. Non-padded beds are not uncomfortable, per se, but they can be a bit thinner, and there isn't a lot of cushion in them. So, it really depends on what your cat prefers and finds comfortable.
2. It Needs To Be Durable
Durability is probably the most important thing you want to consider when choosing a cat bed for your pet. You don't want to change out the bed after a couple of days just because it isn't durable enough. It needs to be scratch resistant and tear-proof so that your cat doesn't ruin its bed completely.
Go for something stretchy and scratch resistant. It will really help you out in the end, and you will have a bed that will last you for a long time. Also, try to get a decent-sized bed because you want it to last as your cat starts to grow big.
3. Choose The Material Wisely
Material selection is also an important factor that makes or breaks a cat bed. You will need to choose something which is light and airy but durable and resistant at the same time. It needs to be a good insulator of heat so your cat doesn't catch a cold because of the cold wind.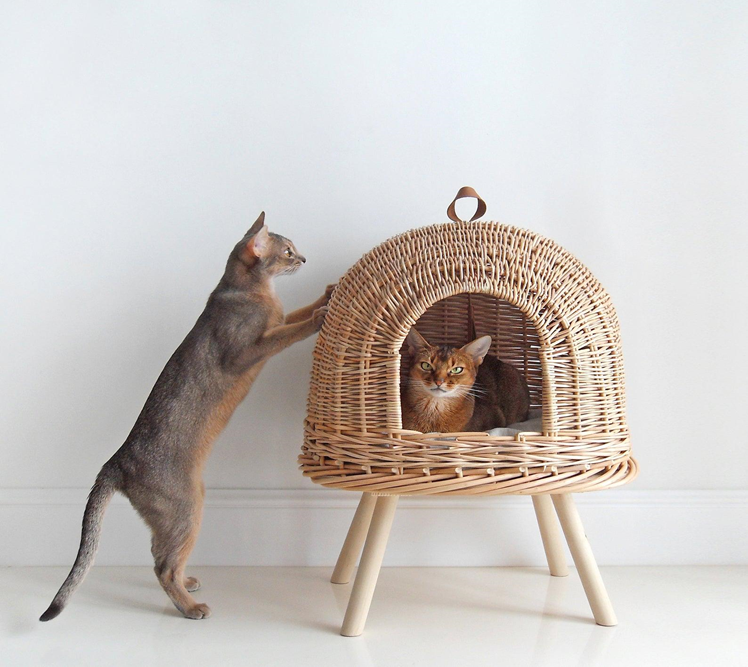 Cats normally don't sweat, so you can choose materials like leather, suede, wool, or even linen as materials for the cat bed. The right material will also add to the comfort of your cat.
4. It Should Be Washable
The last thing you want is a bed that you can't wash. There is no way you can have a cat bed and not be able to wash it. There is fur, cat urine, feces, and all kinds of dirt on the bed after some time, and you want to be able to toss the bed in a washing machine and clean everything up.
Your cat will also appreciate a clean and nice-smelling bed. So, it's very important that you select a bed that is washable, preferably by hand or in the washing machine, to make things easier.
Conclusion
There you have it! It might not look like rocket science, but you need to choose a proper cat bed, especially for your feline friend, since they can be very picky. Go through the list of best cat beds to choose the right one for your cat.