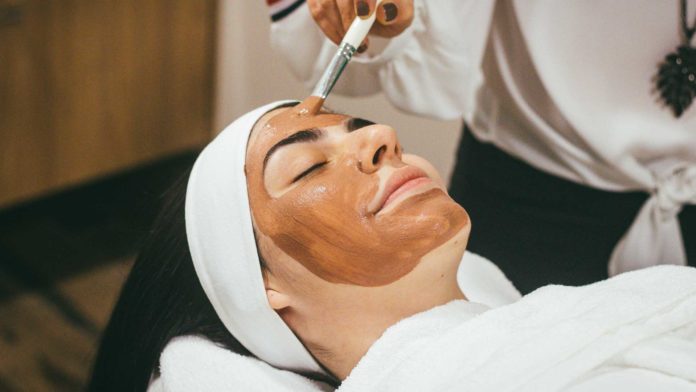 Who doesn't want to be beautiful? We all wanna be appreciated for our beauty. You may think that beauty is naturally given to you. Maybe you are right, but beauty can also be gained. That is why there so many skincare products out there.
Face mask sheets are trendy among them, especially Korean face mask sheets are modern among young women. Korea is already known around the world for its beautiful models, K-pop stars. What do you think they keep their skin so young, so smooth?
They have their unique skincare routines. Using a Face mask sheet is an essential everyday product for their skin. Here I will tell you why you should use face mask sheets to keep your skin beautiful.
Moisturize your skin
These face masks will keep your skin moisturized. Even if you have dry skin, the serum from this face mask will enter into your skin and make it hydrated. This mask can soften your skin and pull out the natural elasticity of the skin. Who doesn't like to have naturally beautiful skin?
Clean pores from your skin
As you grow old, the skin slowly dies, and a new skin part will arise, sweeping away the old dead skin. During the process, some pores may arise from your skin. These pores reduce the oxygen supply on the skin. As a result, your skin will look dull and gloomy.
The mask will naturally eliminate the pores. So, your skin will get enough oxygen and keep its beauty for long.
Gives you a natural, consistent skin texture
We all have a natural skin color. Your natural skin color is great, but the problem is natural tone cannot be seen easily. Because of dust, smoke, and many other things, our skin tone fades every day, little by little. So you already cannot see your natural skin tone. In most cases, you'll see darker than the natural tone.
Do one thing, try to match the color of your nasal skin and nearside skin. You can see the difference. The facemask will help you to gain that natural tone of yours. This mask will wash away all dust and wastes and bring out the natural style. But it will take some time. Just have some patience.
Keeps you young
As you grow older, you will find wrinkles, fine lines over your skin. This is the visibility of aging. It means you are growing old. It happens when the skin constantly loses collagen. The face mask will replace this collagen on your skin and keeps your skin away from wrinkles.
You can't see the difference overnight. But indeed, you will find the difference with someone else who doesn't use the face mask. The mask will keep your skin younger than others.
Keep your skin spotless
Spots are a nightmare. I am a skin care specialist; I also sometimes get spots. Face masks helped me in reducing spots on my face. I believe it can help you too. You can have spot-free facial skin.