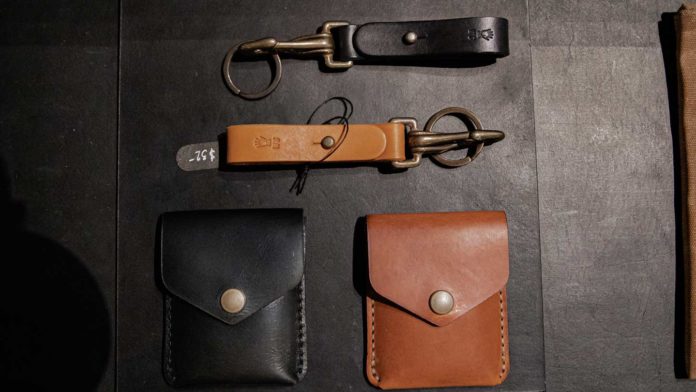 Italian footwear is the epitome of luxury. Italians produce high-quality shoes that radiate excellence. The use of high-grade leather and hand-stitching, which are not readily accessible in other areas of the globe, is credited with outstanding quality.
If you're looking for a pair of well-made, beautiful men's shoes, you've definitely considered purchasing a pair of men's Italian shoes. Men in nations like the United States, Russia, Brazil, and others buy many Italian shoes.
Here are 3 reasons why Italian leather craftsmanship is so much valued among men around the globe.
#1. The Very Best
Seeing a "Made in Italy" mark on goods automatically qualifies it as a premium item. Shoes made in Italy are no exception. The handcrafted Italian leather shoes come in various designs that are frequently the topic of discussion among fashion-conscious guys and their female companions.
The fact that Italian footwear is among the most sought after globally, particularly among international customers, is supported by export statistics. Italian shoe exports were on the increase even as the global economy slowed. That's incredible, and it says much about the shoes' quality.
Customers typically choose quality over quantity during tight economic times. They like to purchase goods that are long-lasting and have a high resale value. As a result, it's no surprise that men's Italian shoes performed very well throughout the worldwide recession.
#2. Working Conditions Are Fair
Another element boosting the appeal of men's Italian shoes is an increased awareness of working conditions in nations such as China. Many customers, particularly those who can afford it, prefer to purchase goods from countries with strong labour regulations.
Men's shoes in Italy are produced by shoemakers and craftsmen, not by youngsters or slaves. This disparity in the labour force contributes to the higher cost of men's Italian shoes. Still, most people believe that a fair working environment is another factor that draws customers to Italian footwear.
#3. Style
The style is perhaps the most apparent reason why men are attracted to luxury Italian shoes. The shoes come in basic, classic styles that are hard to get by elsewhere. The style of Italian shoes is adored by men who want to appreciate the traditional elegance of ancient times. They look excellent with suits or even denim, and the timeless designs never go out of style.
Celebrities are drawn to men's Italian shoes because of their unrivalled elegance. Like an awards show or a movie premiere, any recent Hollywood event will almost always include celebrities wearing a range of Italian shoes.
Men who want to be on the cutting edge of fashion may get the same shoes as their favourite celebrities to ensure that they are constantly fashionable.
Now It's Your Turn…
Consider investing in a nice pair of men's Italian shoes if you want to look beautiful while knowing that your shoes will endure for years. You'll quickly see why the designs are so popular and why many men praise the quality and elegance of something as basic as a pair of shoes.